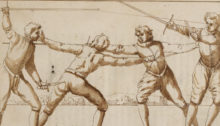 A complete scan of Federico Ghisliero's treatise is online!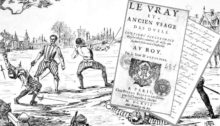 An excerpt of Brantôme's Discours sur les Duels, tracing the origins of the new duelling habits to Naples.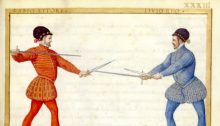 The manuscript treatise by Giovan Antonio Lovino does not get the attention that it deserves. The two parts of this richly illuminated 16th century treatise have a number of original features that make it essential for a study of fencing in these times.