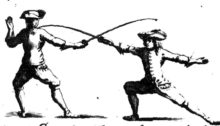 This post contains an English translation of the French tournament rules found in Labat's treatise.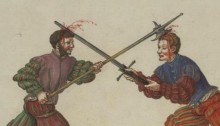 Cet article traite des règles de priorité. Elles sont souvent vues comme un symbole de la sportification, mais j'en suis venu à les comprendre un peu mieux au fil du temps : ce qui est recherché, mais aussi leurs vrais inconvénients dans le contexte des AMHE, où les assauts doivent aider à la reconstruction d'arts martiaux.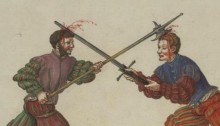 This post discusses priority or right of way rules. They are often seen as the symbol of sportification, but I have come to understanding them a bit better over the years: what they try to accomplish, but also what true shortcomings they have, especially in a HEMA context when you use them to inform the reconstruction of martial arts.